Over half a century since her death, the "inner Marilyn" is still alive. I suspect we will never be done with the blonde bombshell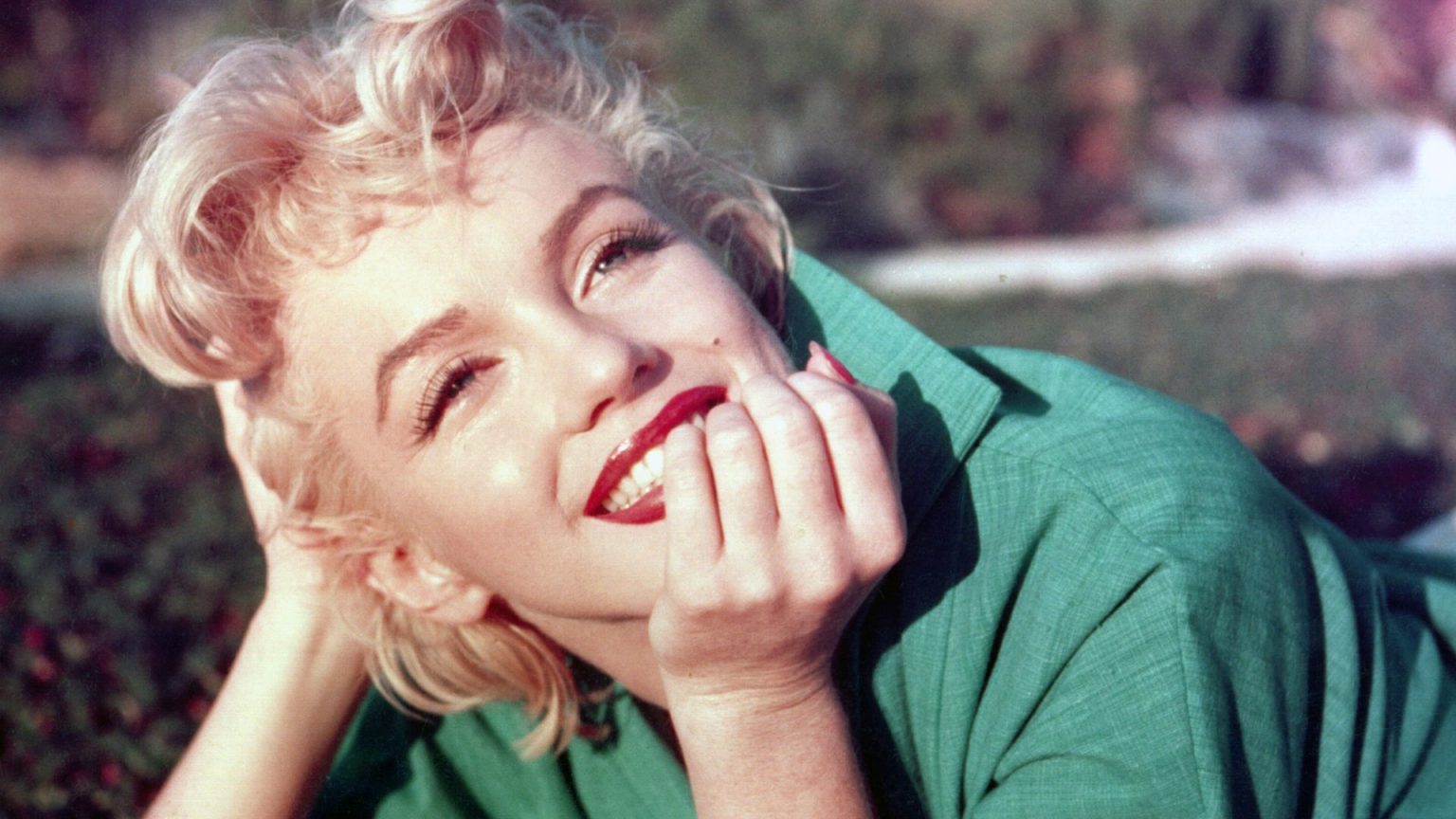 One afternoon a week in the early to mid-1980s in New York City, I would be in the same room as Arthur Penn, Joe Mankiewicz, Elia Kazan and Norman Mailer. Sometimes we would be joined by the son of Bertolt Brecht, and by Robert Anderson, the guy who wrote Tea and Sympathy and occasionally had little sympathy for other playwrights.
This was – and still is – a workshop called The Actors Studio Playwrights/ Directors Unit. You had to be invited and it was assumed that you would be discreet if you were.
Because this was where members tried out their work, and this work was – and still is – based on The Method, or method acting, so anything could happen. Plus the members were often stars of stage and screen; household names and easily recognisable faces.
The Method was Actors Studio director Lee Strasberg's version of techniques of a system developed by the Russian Konstantin Stanislavski. Everything had to feel "real".
Once I heard that Sam Shepard had tried out a few rough scenes of a new play at the Actors Studio and after everyone had dissected it according to The Method, he yelled: "But didn't you feel something?"
I was invited one day to see a Method-embracing friend who had been working on The Seagull for about five years. When we entered the theatre on a boiling hot July day, my friend was wrapped in furs, writing at an old wooden desk. In character, of course.
Brecht's son, based in New York and a part of the incredible downtown scene then, was asked how he learned to cry on stage – because you have to "get there" with The Method. He answered that rather than calling up traumatic childhood memories, he used an onion hidden in his fist.
Kazan did a production of Sophocles' Oedipus at Colonus and when I asked somebody who all the elderly guys were in the play's chorus, I was told that they were people Kazan had "ratted out" during the Communist witch-hunt that was the House Un-American Activities Committee hearings of the 1950s. He was also rumoured to have been a lover of Marilyn Monroe.
It was clear that Norman Mailer wished that he had been. He brought to The Studio one afternoon a scene from his play-in-progress, Strawhead. This was Norman's fantasy about Marilyn – we knews this because the main character looked like him and the femme fatale looked like Marilyn.
When the actor playing Marilyn knelt and put her face between the legs of the man playing the Norman-like character, something happened that wasn't supposed to happen at The Studio. The unspoken rule was that you were discreet because you could be sitting next to Somebody, seeing their work raw; watching it being broken down and maybe them being broken down, too.
The only time that I ever heard my mother scream was when I called her one day in Chicago to tell her that I had spent the afternoon sitting next to Paul Newman. She lost it.
But the point is that I couldn't lose it. I had to sit there and just act like he was nobody. Just like me.
So when that blowjob began on stage, I became aware that Shelley Winters was sitting at the end of my row – because she exploded: "I was Marilyn Monroe's roommate! She wasn't like that! 'Marilyn Monroe' was an act!"
"Marilyn Monroe" was an act.
That never left me and really came back when one afternoon, almost 20 years ago, I was watching a documentary called Marilyn in Manhattan about her years there. It turns out that she was a jazz aficionado and was well respected in the 52nd Street New York jazz scene, the jazz mecca, because of her timing. She had impeccable timing.
Watch her in All About Eve, in Monkey Business, Gentlemen Prefer Blondes, Some Like It Hot. She's funny, without making jokes.
She knew how to work "behind the beat", like a great jazz musician. And when I found out, through that documentary 20 years ago, that she had been a friend of Ella Fitzgerald, I started writing about Marilyn and Ella. I've been doing that ever since: one radio play, one West End production, one off-West End run, one Edinburgh festival fringe and still counting. Ella said of her: "She was ahead of her time and she didn't even know it."
Next month Marilyn will have been 60 years gone, and we are still talking and writing about her. Ana de Armas plays her in Blonde, a new film that will shortly be released on Netflix, based on a book by Joyce Carol Oates.
When I saw that headline blasting out the news of her death on August 4, 1962, other things were on my mind, like school. But in the last 20 years, I have come to know and respect her, and maybe love her just a little bit.
Marilyn called herself a "worker" just like the people who paid to see her movies. And she was a hard worker, despite her reputation.
She went against the tide. She married a Jewish playwright who was on the edge of being blacklisted, and she took his – Arthur Miller's – religion. She took the decision seriously, studying with the Miller family's rabbi.
Besides befriending Ella, who always acknowledged her debt to her and her friendship, Marilyn had her own production company and hired Laurence Olivier to direct her in a movie, The Prince and the Showgirl. She took that movie off him too, and he never quite figured out how. She knew what it was all about. All of it.
Sixty years ago, 36 made you an old lady in the "blonde bombshell" business and it was always her body and her persona that made money.
---
What can we learn from her now; what can we see past the blonde hair; and the breasts and the hips and the lips and the "MM" of it all?
I think what we learn is that the bodies of us women were the first sites of colonialisation: that this is still true and so much a part of the reality of people of all colours; all nations, and all and no genders. And we hardly see it.
Even after death, Marilyn was plundered and looted, first in a brilliant series of screens by the great Andy Warhol, and then on and on.
Maybe we need Marilyn like Mailer did, to define who we are and who we are not. Where we are going and where we cannot go.
Earlier this year, Kim Kardashian went to the Met Gala in Manhattan in the gown Marilyn was wearing when she sang "Happy birthday, Mr President" to JFK. Kardashian said that she was thrilled to be able to "channel my inner Marilyn in this way".
After a half-century plus 10 since her death, the "inner Marilyn" is still alive. Alive in the zeitgeist and maybe inside of us, too: tragic and comic; magical and down-to-earth; and fragile. Always fragile.
I suspect that we'll never be done with her